Thermal transfer (TT) labels require a thermal wax ribbon to print. The heat-sensitive carbon ribbon is melted onto the label when it passes over the print head. These labels are very durable and can last a long time without scratching or fading.  These labels are perfect for Zebra, Datamax, Sato, Intermec, Printonix, and many other thermal transfer printers.  
Thermal transfer labels are cost-effective and can be stored in various temperature environments and are perfect for long-term storage. The print is very high-contrast which allows for error-less barcode reading.  Kroy offers these labels in industrial (3″ Core), desktop (1″ Core), and fanfold styles.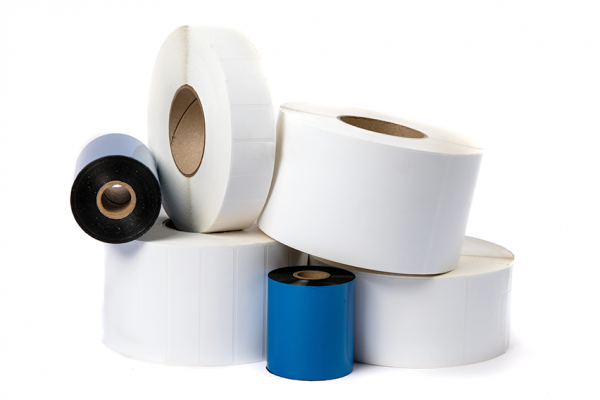 Thermal Transfer 3″ Core Labels 
All labels supplied on 3″ core, 8″ finished OD, Wound Out format unless specified 
Thermal Transfer 1″ Core Labels 
All labels supplied on 1″ core,  4″ finished OD, Wound Out Format.
Thermal Transfer Fanfold Labels 
Stacking neatly, fanfold labels are ideal for high volume on-the-go applications.
4 x 6 Color Thermal Transfer Labels 
All labels are perforated on 3" core, 8" finished OD, wound out format unless specified.
Freezer 3″ Core Thermal Transfer Labels 
Freezer Fanfold Thermal Transfer Labels 
| Size: w x l | Part Number | Perf | #/Case | #/Stack | #/Fold | Product Specifications | Request A Quote |
| --- | --- | --- | --- | --- | --- | --- | --- |
| 4″ x 6″ | 7FP*BTM4060AP | Yes | 4000 | 2000 | 2 | View More Details | Request A Quote |
Thermal Transfer 3″ Core Auto Apply Labels